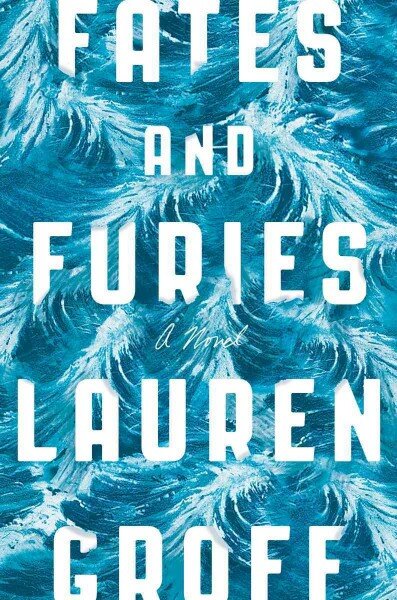 By Lauren Groff
400 pages
Background
- Fates and Furies is a literary masterpiece that defies expectation. A dazzling examination of a marriage, it is also a portrait of creative partnership written by one of the best writers of her generation.
Every story has two sides. Every relationship has two perspectives. And sometimes, it turns out, the key to a great marriage is not its truths but its secrets. At the core of this rich, expansive, layered novel, Lauren Groff presents the story of one such marriage over the course of twenty-four years.
At age twenty-two, Lotto and Mathilde are tall, glamorous, madly in love, and destined for greatness. A decade later, their marriage is still the envy of their friends, but with an electric thrill we understand that things are even more complicated and remarkable than they have seemed. With stunning revelations and multiple threads, and in prose that is vibrantly alive and original, Groff delivers a deeply satisfying novel about love, art, creativity, and power that is unlike anything that has come before it. Profound, surprising, propulsive, and emotionally riveting, it stirs both the mind and the heart.
My Review -
I gave this book 3.5. This is the type of book that you have to read slowly and patiently. Because If you don't, you'll miss a thing or two. This book takes us into our main characters past, present and future. Should all that has happened in the past in your life be talked about or discussed with your partner assuming you are married, about to be or thinking of heading that way ? Would you be hurt by things unknown about their past and would that cast a shade or light (depending on the discussion) to the present and what could happen in the future ? Knowing your partner through and through thoroughly prepares you for the unknown unless one person is more jaded and is wearing rose colored glasses. This book is divided into Fates talked about from an outsiders view of the husbands side-Lovable Lotto and Furies from the wife's side - Mathilde. After the end of fates, my heart literally sank. I didn't want to move on.. I wanted to read another book because I was sad. With Fates, we fell in love with Lotto and his nonchalant attitude towards everything, we felt his pain during his job search, finding what he really excels in and working hard, we felt his desire to have children and the way he associated himself with people.We were the audience and we loved everything, and we knew everything could not be as they were. We had to move on and read Mathilde's side of the story because it's time to remove that rose colored glasses and I think we are ready to meet the real Mathilde. In Furies, we find out that Lotto only saw things he wanted to see but Mathilde loved him immensely, even more than herself. We start to understand who Mathilde really is and her past which was hidden from us and her husband, Lotto. In a relationship, there will always be good friends and bad friends that might or might not mean anything by the actions they make. In this case we meet Chollie, he is both a gift and a curse. We see his dynamic with Mathilde and how they run each other crazy with their scheming and at the end of the book, we try to understand both of them, and we get a surprise from an old friend.
This book was very difficult to read at first, but once you get out of chapter 1, you start to enjoy the story, and really get into it. I felt that the author was doing a bit too much with the acts, but I still enjoyed the book. It gave me a lot to think about, especially about relationships. I was more bias towards Lotto because you could just FEEL his heart towards everything. A question this book made me think about is - Do you start afresh with your new partner, not talking about your past, or do you divulge every single thing so your partner knows before getting in too deep ?